Smartphones on the air track. Examples and difficulties
Keywords:
physics teaching, smartphone, kinematics, dynamics, sensors, accelerometer
Abstract
In this paper we describe a classical experiment with an air track in which smartphones are used as experimental devices to obtain physical data. The proposed experiment allows users to easily observe and measure relationships between physical magnitudes, conservation of momentum in collisions and friction effects on movement by utilizing the users' own mobile devices.
Received: 20 September 2017,  Accepted: 4 May 2018; Edited by: A. Martí,  M. Monteiro;  Reviewed by: J-L Richter, Lycee Polyvalent J-B Schwilgue, France; DOI: http://dx.doi.org/10.4279/PIP.100005
Cite as: M Á González, A Gómez, M Á González, Papers in Physics 10, 100005 (2018)
This paper, by M Á González, A Gómez, M Á González, is licensed under the Creative Commons Attribution License 4.0.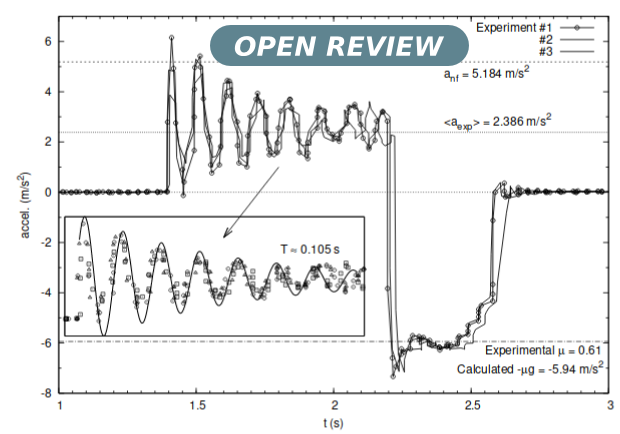 Downloads
How to Cite
González Delgado, M. Ángel, Gómez, A., & González Rebollo, M. Ángel. (2018). Smartphones on the air track. Examples and difficulties. Papers in Physics, 10, 100005. https://doi.org/10.4279/pip.100005